The Dental Admissions Test (DAT) is the only piece of objective academic data that admissions offers have to compare the thousands of applicants that they review. For this reason, many dental school applicants invest a disproportionate amount of time, money, and resources into the exam, despite the exam only being one of the many important aspects of their application. In some cases, there are pre-dentals who become a part-time student, or take time off from college entirely to study for the DAT. This is not a good idea, and at Predenting, we advise against this.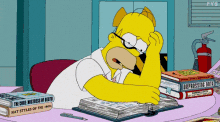 Why do we advise against taking a hiatus from school, or becoming a part-time student to focus on the DAT full time? It's because of the symbolism that doing so portrays to the admissions teams - a symbol that is similar to a siren blaring that you can't do what the thousands of other applicants that you're competing against are able to do - manage your time and be effective and efficient at studying.
And there's no way to avoid this. In the ADEA application, you will have to explain any time off that you took from school (other than normal, scheduled breaks such as spring, winter, and summer break). And if you were a part-time student, you will also need to explain that. Writing that you withdrew from school for a semester, or became a part-time student, to study for the DAT, will be a red flag to admissions teams and put you at a disadvantage compared to other applicants, who have shown that they can manage their time and study efficiently and effectively while balancing their other responsibilities.
Showing that you can manage your time and study efficiently are vital to gaining admissions to dental school because it's one of the factors that are weighed when reviewing your application. Dental school is rigorous, time consuming, and challenging. The last thing an admissions officer wants to do is admit a student who is going to struggle, fail classes, or drop out entirely. If you show that you might not be able to handle the rigors of dental school, the admissions officer is going to view you as a weak applicant.
Do not send the unintended message that you can't handle what your competition can handle. In doing so, you put yourself at a handicap and skew the playing field against yourself. Instead, send the message that you can handle a normal academic course load and study for the DAT!
A lot of students get around this by using their summer break to study for the DAT, which is something that we recommend. In the 10+ weeks you have for summer break, you should have sufficient time to succeed on the DAT if you commit yourself and make it a priority!